"I Must Have Flowers, Always, and Always." -Monet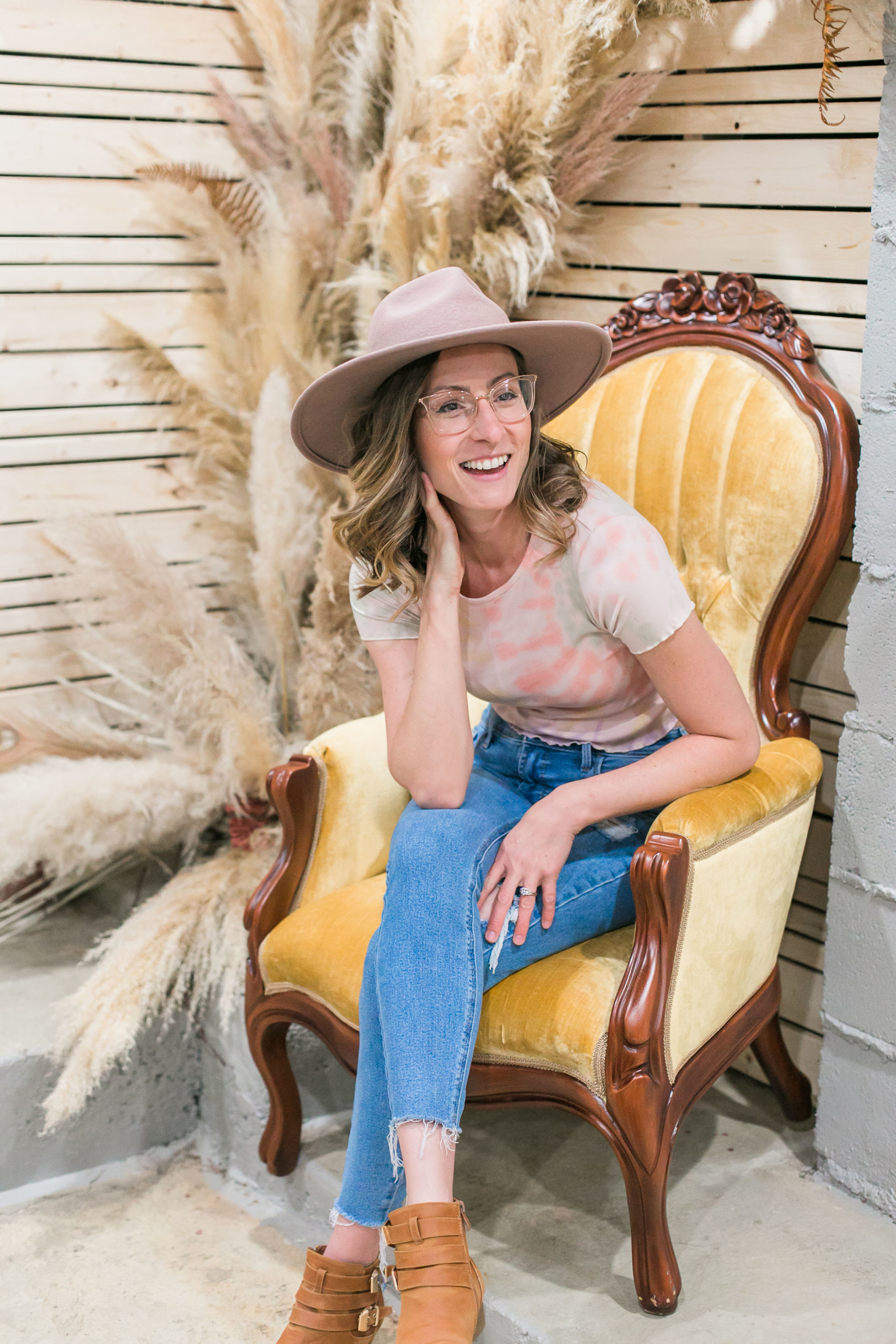 Hey there! I'm Justine, the owner and creative mind behind Sweet Love Blossoms Bespoke Floral Design. I was born and raised in Southern California. My husband and I decided to pack up and move our little family in 2018 due to our genuine love for the Raleigh Community and the people in it!
I have a young daughter whom I call "Sweet Love" and am inspired by her genuine love of nature and her creative spirit. I was previously in Corporate Banking for 10 years and in 2015 became a stay at home mom when our daughter was born. I will always treasure this special time I had with her. During this time I also enjoyed building on my passion for Floral and Event Design. I have always enjoyed creating unique beauty that stands out and makes a lasting impact.
The start of my daughter's first year of school also meant the opportunity for me to pursue my passion for floral design. I established my business, Sweet Love Blossoms, in May 2019 and opened my Flower and Plant Shop in September 2019. My Shop was originally located inside a local business called The BalloonZ Shop where we partnered to create unique events and decor experiences for individuals and corporate events. In March 2020 we announced our move to our very own shop inside the Carter Building in the Glenwood South District of Downtown Raleigh. We now have a full time studio at our home in Wake Forest where we create each design by hand, specifically for each couple we work with. I have a passion for all things Floral and enjoy the honor of designing and creating unique beauty for our community's Special Events and Weddings. I also enjoy general floristry and the opportunity to bring the beauty I create to the tables and homes of my neighbors. My style is what I call "Bespoke" which to me means that my designs are focused on your needs and desires. I create beauty specifically for you, about you, inspired by you.
"Justine of Sweet Love Blossoms is super talented and has great taste in flowers." – Kristen, Raleigh NC
"You exceeded my expectations and are so incredibly talented. Thank you for bringing beauty & joy into my home." – Diane, Durham NC
"Not only is Justine lovely, but the flowers and greenery arrangements at my wedding looked absolutely stunning!! Everyone complimented the flowers the whole night, and for good reason. I cannot recommend her highly enough!!!"
"Justine is great to work with! Her arrangements are beautiful and crafted with care. We had the opportunity to collaborate with SLB on a market event in North Hills. Justine communicated well and is very kind!"
"Justine made the most beautiful bouquet for my bridal portraits. I'm obsessed with it. I never thought flowers could be so pretty. I absolutely recommend working with her for any floral arrangement you may need – she's super nice, great to work with, and so understanding with budgets and your vision."
"Justine creates magic! She capture exactly what I had envisioned, and went above + beyond to deliver. my boho heart skipped a beat, ya'll when I saw everything. Super easy to communicate with, she's easy going and SO TALENTED. If you need florals – she's got you."