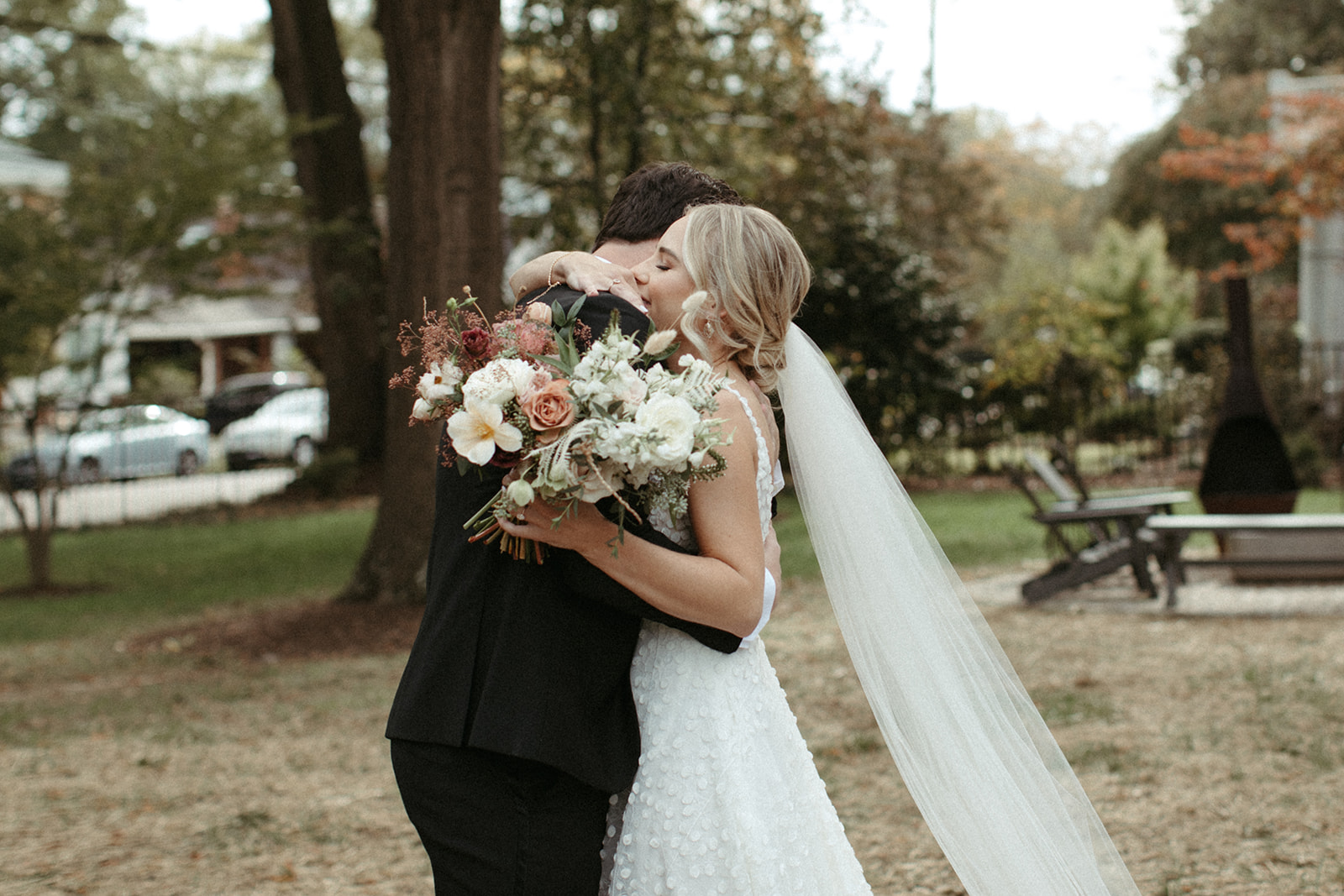 Wedding Flowers made with Love, for Love
There is nothing more exciting than seeing the expression on a couple's face when they realize their wedding day dreams have become a reality. Some have dreamt about their perfect wedding for as long as they can remember, and some are just now discovering their desires. Whichever is the case, we take pride and passion in making one of the most important days of your life also the most beautiful.
At Sweet Love Blossoms our design style is what we call Bespoke. This is not just a word we decided to include in our business name. We truly make it a priority to cater our creations to fit you and your needs. From discovering your style and color palette to the details on your grandmother's wrist, we execute our designs with you and your loved ones in mind. This also allows us to accommodate any style, location and budget. We're extremely passionate about making sure couples are planning their day the way they envision, not just the way they're told it should be. This occasion is about you and what you love. Don't be afraid to do things differently because we believe your special day should be as unique as you are.
We work hard to cover all the details so your wedding day is beautiful and stress free from start to finish.
Here's what you can expect when working with Sweet Love Blossoms:
We welcome you to visit our shop for a free consultation where we will discuss your vision, color palette, theme and overall feel for your event.
I will then work to build a detailed floral design focused on creating lasting memories for you and your loved ones.
We create and install by hand all designs and also offer rentals to finish the overall look and feel of your event.
We would be honored to share our Blossoms with you!